Waste management services
Underground collection units
Underground collection units are used in the centre of Ljubljana to replace common waste bins, unburden public areas and make the city look nicer.
Glass, packaging and paper can be deposited in underground collection units by anybody, while you need the special card to deposit residual waste and biological waste.
The card is issued free of charge to all residents and households in the vicinity of the collection units and can be ordered by calling 080 98 82 or sending an e-mail to snagalj@snaga.si. This two contacts can also be used if your card is lost or damaged.
The first underground collection units were installed in 2008 and there are currently 67 of such collection units in Ljubljana. The aim is to ensure that the maximum distance of any user from the unit is 150 metres.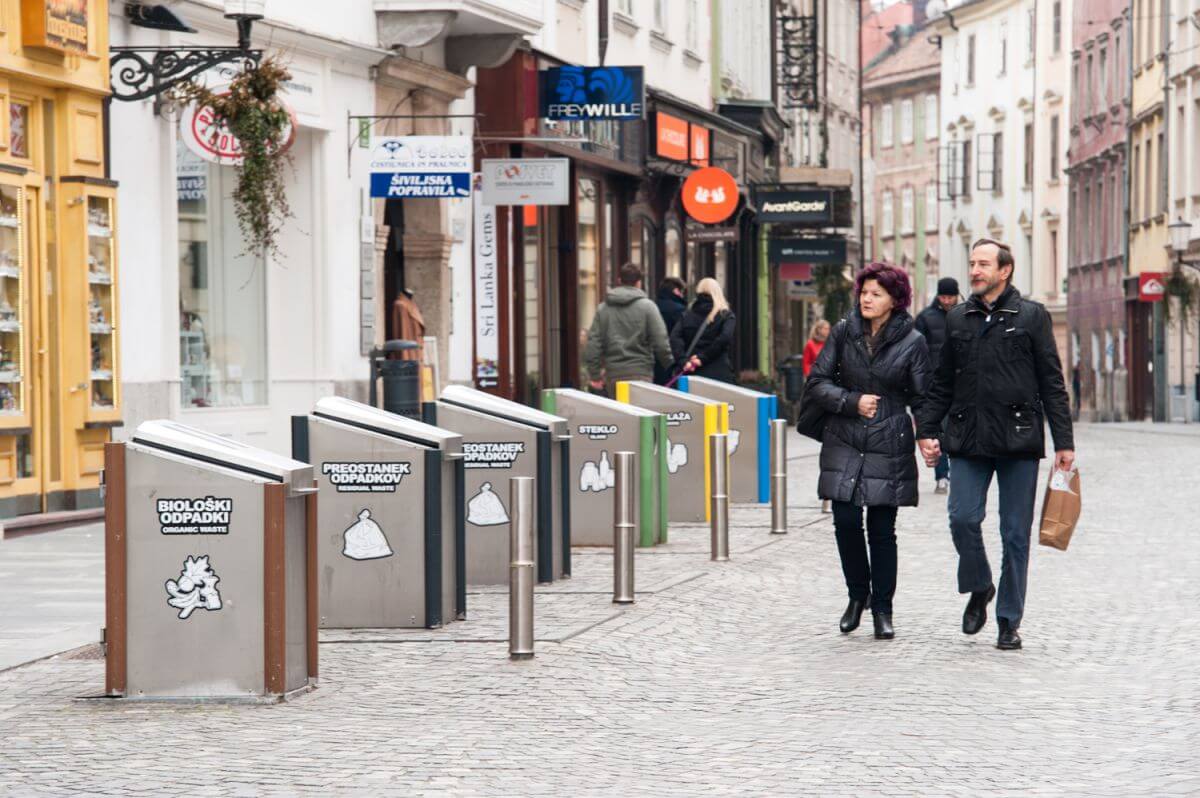 How to use the card to deposit biological and residual waste?
Place the card on the scanner next to the collection unit lid. 
Once the scanner recognises the card, the lid of the underground collection unit automatically opens.
Drop the garbage bag into the opening and manually close the lid.
If you have several garbage bags, repeat the procedure. The maximum allowed volume of a bag is 40 litres.
Please deposit different types of waste into the appropriate collection units. Waste deposited next to collection units will not be removed. Please call 080 98 82 if you have any problems or complaints.