Ljubljana Regional Waste Management Centre
Ljubljana Regional Waste Management Centre
Ljubljana Regional Waste Management Centre (RCERO Ljubljana) is the biggest environmental project in Slovenia supported by the Cohesion Fund and the most modern facility for waste treatment in Europe, processing waste from more than a third of Slovenia.
The regional centre comprises an expanded landfill, leachate treatment plant and waste recovery facilities. The new landfill has been used since 2009, the treatment plant has been in operation since 2011, while the construction of the mechanical-biological waste treatment facility, which was the most demanding part of the project, was completed at the end of 2015.
The main part of the regional centre consists of three facilities for mechanical-biological waste treatment, where two types of waste are processed: separately collected biowaste and residual mixed municipal waste. Bulky waste is also accepted and assorted.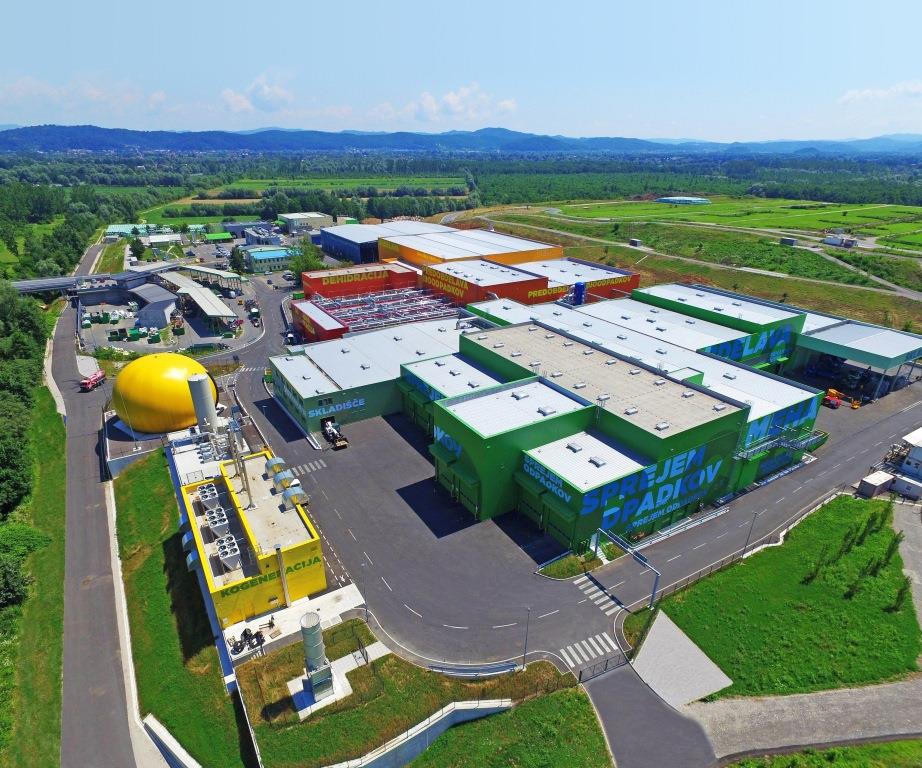 Why RCERO Ljubljana?
Waste recovery is needed in order to extract raw materials and reduce the quantity of disposed waste. The regional centre has the crucial mission of extracting the greatest possible amount of usable material and of composting separately collected biowaste.