Waste management services
Packaging
The following  waste should be deposited of in bins with yellow lids:
plastic food and drink bottles;
plastic detergent and cleaning agent bottles;
food and drink cans;
empty milk, juice etc. cardboard packaging;
plastic bags and cups;
plastic shampoo, toothpaste and liquid soap packaging;
CD and DVD packaging;
plastic and aluminium foil in which products are wrapped;
Styrofoam packaging.
Pay attention: juice, yoghurt or milk packaging made of paper, plastic and aluminium foil also go into the packaging bin. This packaging is made of composed materials and is usually called Tetra Pak.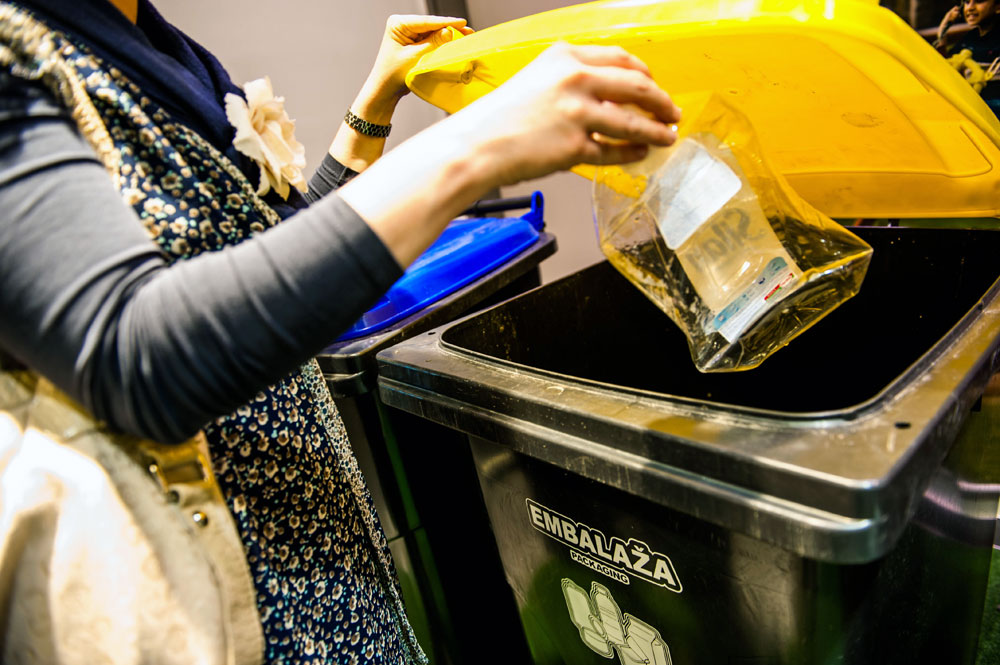 It is important that the packaging is emptied before being deposited of. If possible, it should also be squeezed flat to take up minimum space. Before packaging is deposited of the cap or cork must be removed. Packaging doesn't need to be washed or rinsed.