Ljubljana Regional Waste Management Centre
Mixed municipal waste
Mixed waste travels via the green and blue parts of the plant.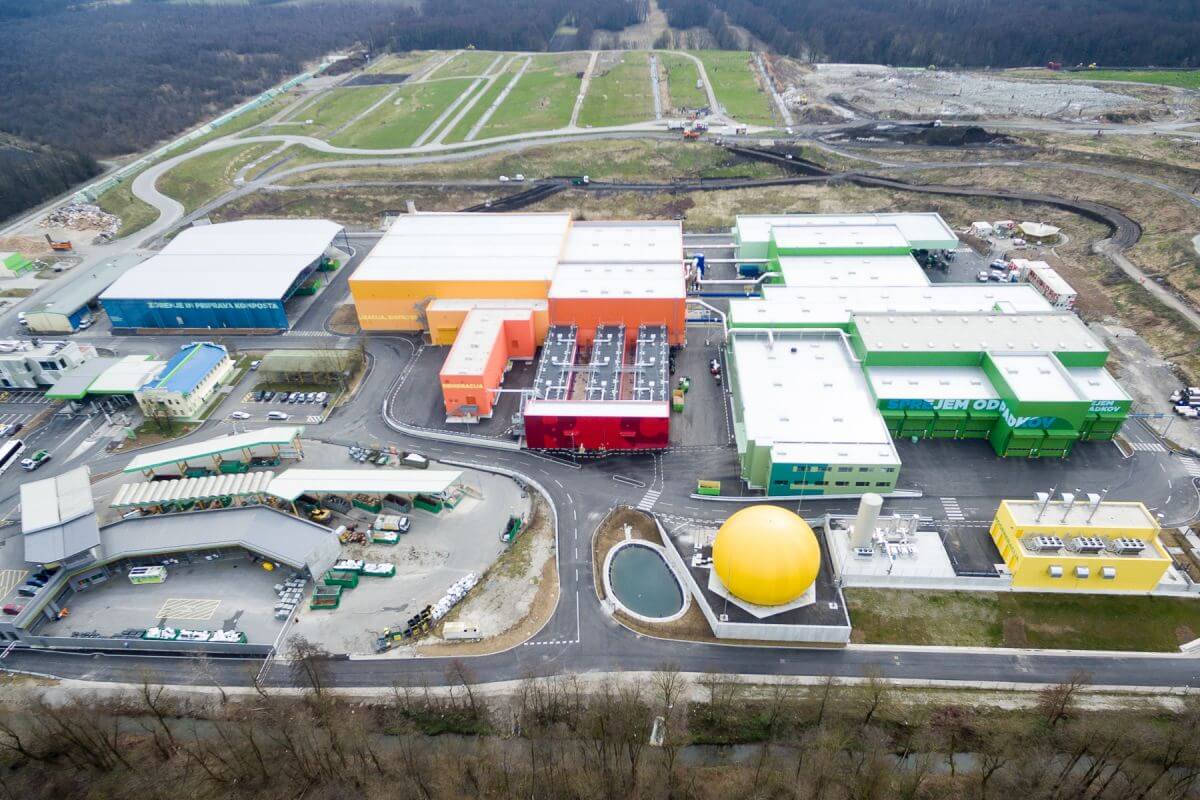 Before lorries can dispose of the waste they carry, they travel through two doors, which serve to prevent the spreading of unpleasant smell. Crane operators use computer guided claws to feed waste to conveyor belts leading to mechanical treatment. The grinder roughly grinds waste. Ground waste proceeds into a sieve that separates it according to size. Waste fractions travel on conveyor belts. There are separators above the belts that separate waste according to its characteristics. All processes are coordinated from the control room, where supervisors monitor processes in the entire plant with 73 cameras.
Separators sort different types of plastic, paper and other usable materials, aluminium, other metals and iron, which is collected by a magnet. All sorted materials proceed to recycling facilities. Unrecyclable materials are processed into fuel, which has a similar calorific value to brown coal. The fuel actually consists of parts of unprocessed waste.
After treatment, less than 5 per cent of residual waste is disposed of at the Barje landfill.