About the company
JP VODOVOD KANALIZACIJA SNAGA d.o.o. is the largest company in Slovenia in terms of the number of users of the public drinking water supply system, the waste water drainage and treatment system as well as waste management system. All three public utility activities are performed in the City Municipality of Ljubljana and other municipalities nearby (regarding water supply and treatment in the municipalities of Brezovica, Dobrova - Polhov Gradec, Dol pri Ljubljani and Škofljica, while in the municipalities of Horjul and Medvode only the drainage and treatment of waste water is carried out). Through its sophisticated system, JP VOKA SNAGA handles waste for nearly 400,000 residents of the Municipality of Ljubljana, as well as ten bordering municipalities Brezovica, Dobrova-Polhov Gradec, Dol pri Ljubljani, Škofljica, Horjul, Medvode, Ig, Velike Lašče, Vodice, Cerklje na Gorenjskem. VOKA SNAGA also manages municipal public and green areas, public restrooms, etc. and maintains Ljubljana's regional parks. It has established an expert group for the care and maintenance of urban trees.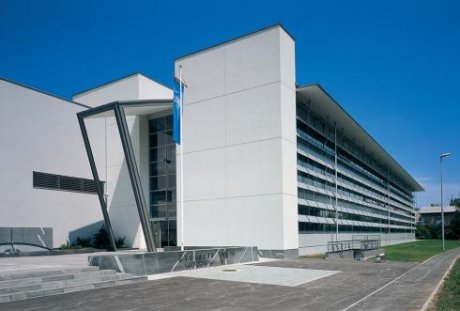 Administration building of JP VODOVOD KANALIZACIJA SNAGA, Vodovodna cesta 90, Ljubljana
JP VODOVOD KANALIZACIJA SNAGA is one of the three companies forming the public holding Javni holding Ljubljana, with the latter being its 100% owner. The company was founded in 1890 and has had various organisational forms. The last change took place in 1994 when the company was transformed into a limited liability company.
Sustainable management, responsibility and development
The vision of the company is to be a leader in the development and introduction of sustainable water and waste management solutions, which can be delivered in an environmentally conscious and economically effective manner.
The main goals are to enable the highest quality sustainable water and waste management services, responsibly meet the needs and expectations of residents, as well as comprehensively develop waste management solutions.
Water is our responsibility. We supply drinking water to users through a modern water supply system according to the legislation and the latest supply standards. The drinking water is good quality and supplied to users continuously and safely.
The municipal treatment plants operate based on the latest mechanical and biological procedures for removing mechanical impurities, organic nutrients and nitrification. In this way we achieve the prescribed limit values of waste water parameters before being discharged into the environment.
Ljubljana has the highest share of separately collected waste among the capital cities of the European Union, while keeping waste management costs among the lowest in Europe. In addition, residual and bio waste is treated at RCERO Ljubljana into new useful materials, making landfilling waste a distant past.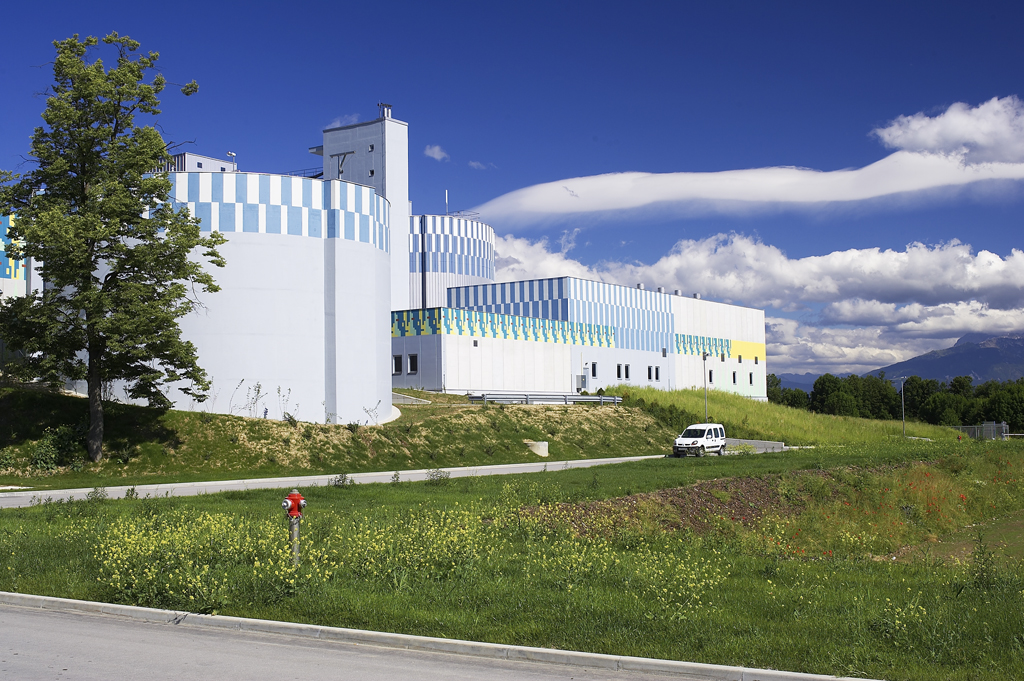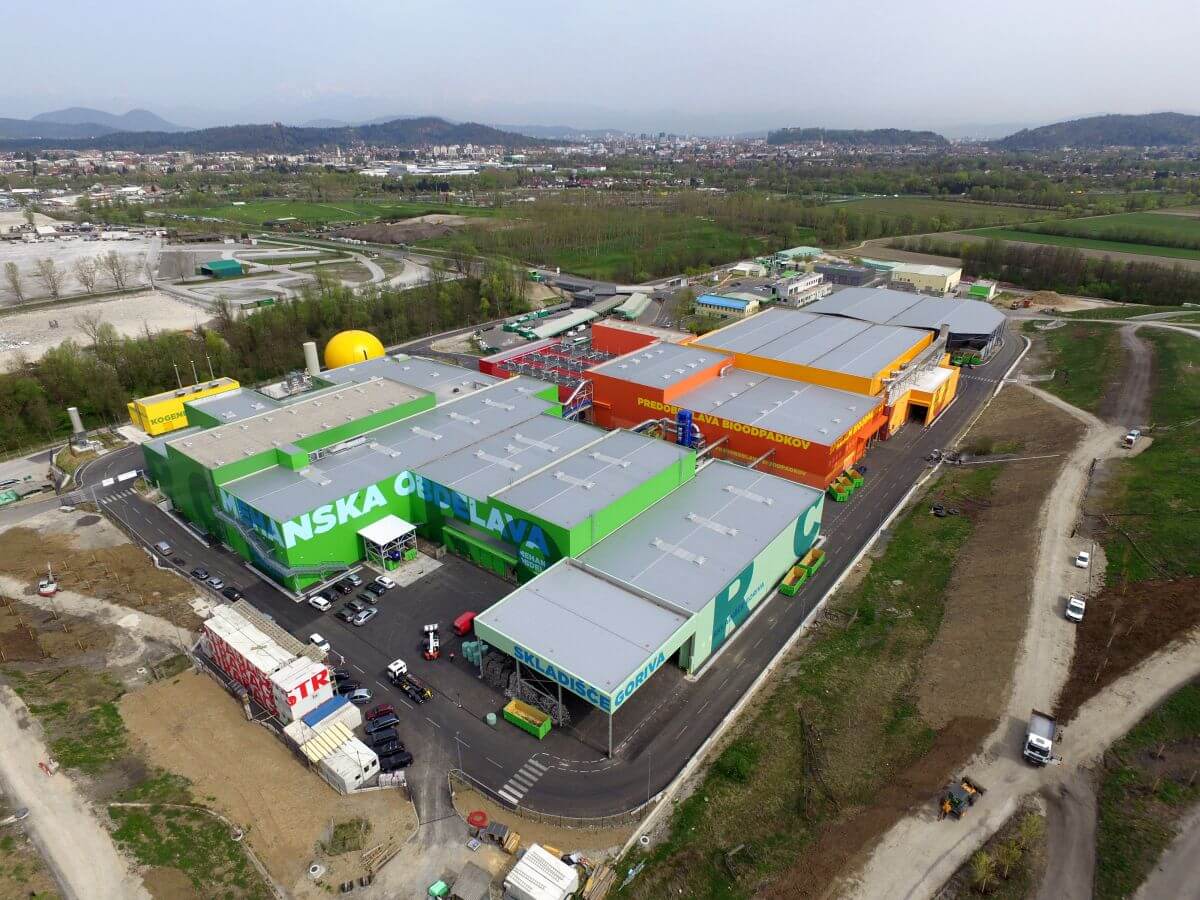 Administration building at the Kleče water supply facility and RCERO Ljubljana the regional center for waste management in the Barje area.
The operation of both public utility systems requires extensive knowledge and experience, and future generations will also be able to see how efficient they are. The daily activities we perform in the ramified networks and numerous facilities and devices in both systems include supervision of the operation and operational status, early identification and elimination of defects, and regular and emergency maintenance. As a good manager, we ensure safe, continuous and rational operation of the systems in accordance with the legislation and expectations of users.
JP VOKA SNAGA drafts long-term development plans for all three public utility systems, designs projects in the area of water supply and sewage systems as well as waste collection and treatment, participates in the preparation of expert bases and projects in relation to developments and amendments to the legislation, and also prepares awareness-raising and information campaigns.
VOKA SNAGA's daily work also involves the duties of an approval authority in the procedure of issuing building permits and operating permits and in the stage of connecting to both public water utility systems, preparation of the documentation for the renovation and construction of new buildings and supervision over their implementation, keeping of the cadastre, storage and processing of many data and reporting to the competent public institutions, replacement, calibration and reading of water gauges, sampling and laboratory testing of drinking and waste water, collection of septic tank sludge and sludge from small municipal treatment plants, as well as their maintenance and operational monitoring, control of sewage system connections, and cleaning of sand and oil traps in public areas and other.
An integrated waste management system combines waste collection, transport, treatment and disposal into a practical waste management system that aims to provide environmental sustainability. This is achieved by combining a range of treatment options including waste prevention and reduction, reuse, recycling, and composting. In short, VOKA SNAGA combines a variety of strategies for both waste management and waste reduction.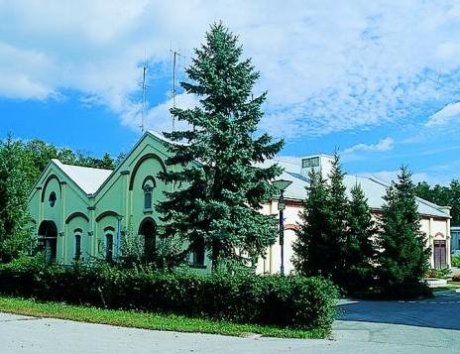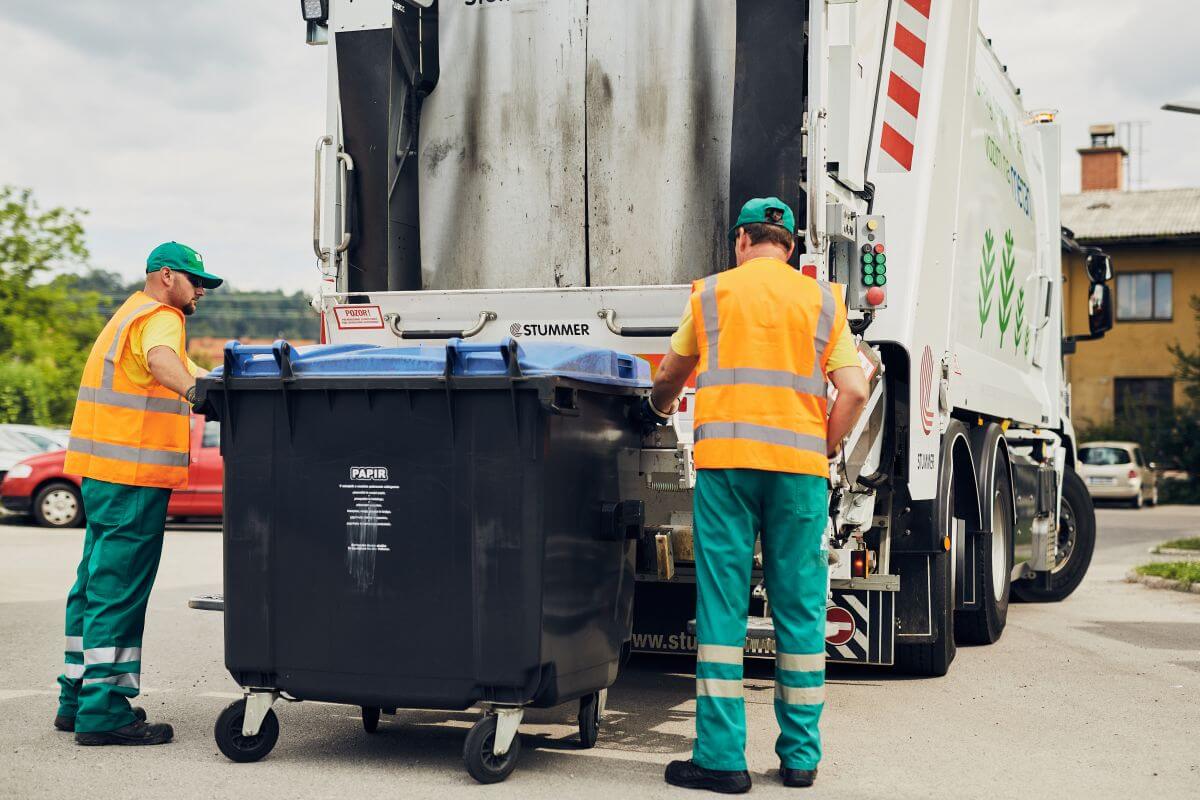 Administration building at the Kleče water supply facility and waste collection in process.
Files

Corporate brochure
[pdf | 5,4 MB]