About the company
JP VODOVOD-KANALIZACIJA is the largest company in Slovenia in terms of the number of users of the public drinking water supply system and the waste water drainage and treatment system. Both public utility activities are performed in the City Municipality of Ljubljana and in the municipalities of Brezovica, Dobrova - Polhov Gradec, Dol pri Ljubljani and Škofljica, while in the municipalities of Horjul and Medvode only the drainage and treatment of waste water is carried out. JP VODOVOD-KANALIZACIJA is one of the four companies forming the public holding Javni holding Ljubljana, with the latter being its 100% owner. The company was founded in 1890 and has had various organisational forms. The last change took place in 1994 when the company was transformed into a limited liability company.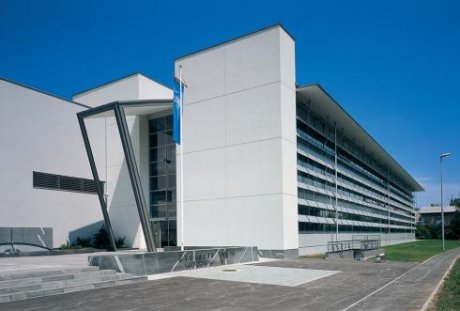 Administration building of JP VODOVOD-KANALIZACIJA on Vodovodna cesta in Ljubljana
Water is our responsibility. We supply drinking water to users through a modern water supply system according to the legislation and the latest supply standards. The drinking water is good quality and supplied to users continuously and safely.
The municipal treatment plants operate based on the latest mechanical and biological procedures for removing mechanical impurities, organic nutrients and nitrification. In this way we achieve the prescribed limit values of waste water parameters before being discharged into the environment.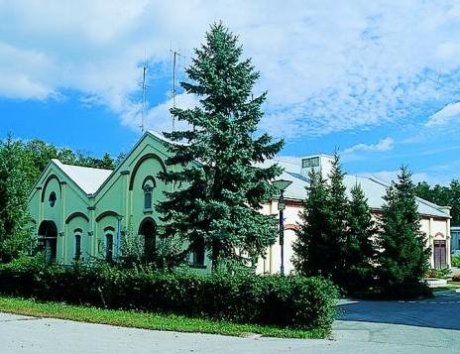 Administration building at the Kleče water supply facility.
The operation of both public utility systems requires extensive knowledge and experience, and future generations will also be able to see how efficient they are. The daily activities we perform in the ramified networks and numerous facilities and devices in both systems include supervision of the operation and operational status, early identification and elimination of defects, and regular and emergency maintenance. As a good manager, we ensure safe, continuous and rational operation of the systems in accordance with the legislation and expectations of users.
JP VODOVOD-KANALIZACIJA drafts long-term development plans for both public utility systems, designs projects in the area of water supply and sewage systems, participates in the preparation of expert bases and projects in relation to developments and amendments to the legislation, and also prepares awareness-raising and information campaigns. Our daily work also involves the duties of an approval authority in the procedure of issuing building permits and operating permits and in the stage of connecting to both public utility systems, preparation of the documentation for the renovation and construction of new buildings and supervision over their implementation, keeping of the cadastre, storage and processing of many data and reporting to the competent public institutions, replacement, calibration and reading of water gauges, sampling and laboratory testing of drinking and waste water, collection of septic tank sludge and sludge from small municipal treatment plants, as well as their maintenance and operational monitoring, control of sewage system connections, and cleaning of sand and oil traps in public areas and other.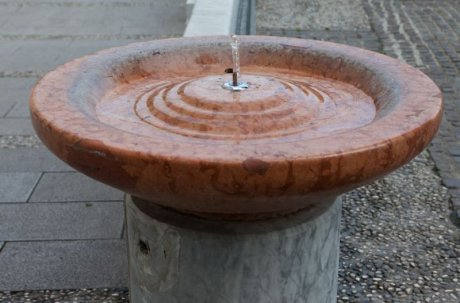 Drinking fountain at Pogačarjev trg.
Files

Corporate brochure
[pdf | 5,4 MB]