Packaging free BERT
Packaging free BERT
Ljubljana's Reuse Centre features the Bert vending machine, which sells organic cleaning supplies, shampoos, several varieties of vinegar and oil to customers who bring their own (reuseable) packaging.
Even Bert's appearance promotes recycling and upcycling, letting everyone know what careful shopping will prevent new waste: all equipment at the waste-free shop is made of recycled plastic packaging, which is melted and recycled into plastic plates, which are used to make furniture.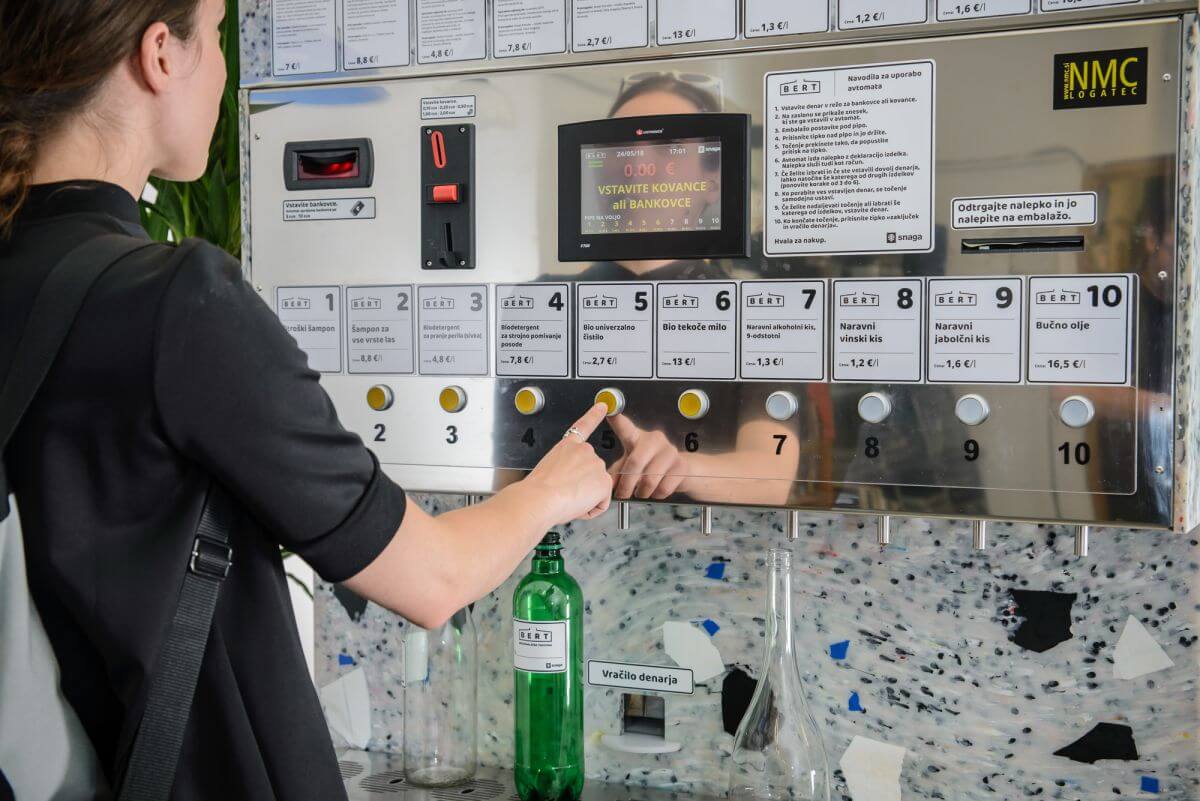 Bert offers local, sustainable, high-quality products at competitive prices
The bio washing detergent, bio dishwashing detergent, bio universal cleaning agent and bio liquid soap are hand made by Sivček brand, a family company using only organic ingredients. The shampoos available from Bert are manufactured by Ilirija, a local company. Their children's shampoo contains wheat proteins and honey extract, and has no parabens, artificial colouring or formaldehyde. Natural apple cider and white vinegars from Renški hram are produced with natural processes in the village of Bukovica in the Primorska region. The machine also sells 100% unrefined pumpkin seed oil made at the Banfi farm from the Slovenian golica pumpkin variety from a traditional recipe which involves roasting and pressing the pumpkin seeds.
Snaga's Bert vending machine is in Ljubljana's Reuse Centre at Povšetova ulica 4, which is open from Tuesday to Saturday between 9.00 and 17.00.